Wood Newel Post Types

There are 5 different types of newel posts for stairs consisting of Standard Newels, Landing Newels, Pin Top Newels, Stabilizer Newels and Box Newels.
Standard
Newel
Landing
Newel
Pin Top
Newel
Stabilizer
Newel
Box
Newel
Standard Newel Posts
The standard newel post is your typical block top newel post that is used in a post-to-post system. These are used when your handrail will be at the same height throughout your railing system.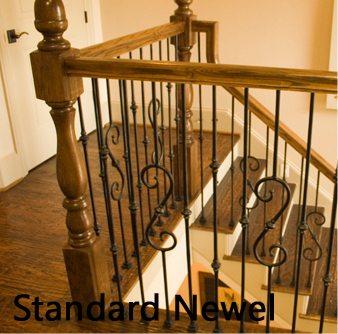 Landing Newel Posts
Landing Newel Posts are used when ever you have a level change, such as a middle or upper landing, and the handrail changes the height. The block top on the landing newel is usually 13 inches tall.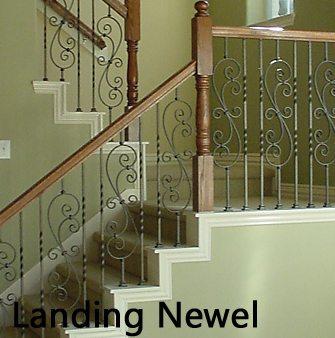 Pin-Top Newel Posts
Pin-Top newels are used in an over-the-post system where your handrail appears to have a continuous run, or just at the bottom with a volute, turn-out or start easing with cap. There is always some sort of handrail fitting that sits over a pin-top newel.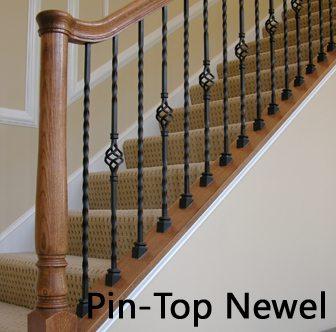 Stabilizer Newel Posts
The stabilizer newel is used to provide extra support in a long run of railing where a fitting can not be used.